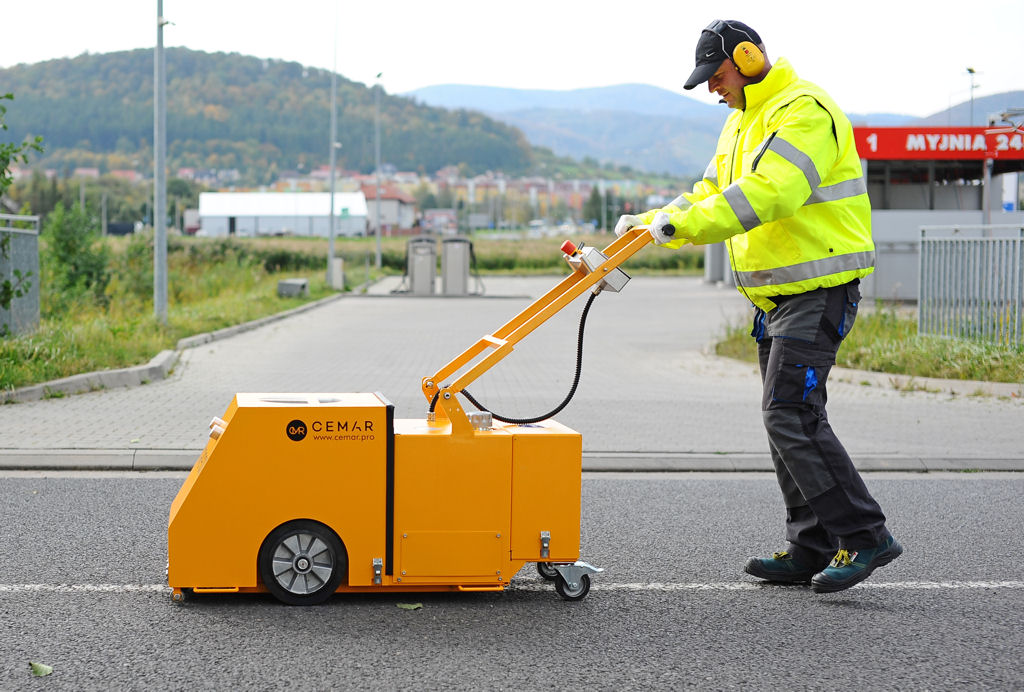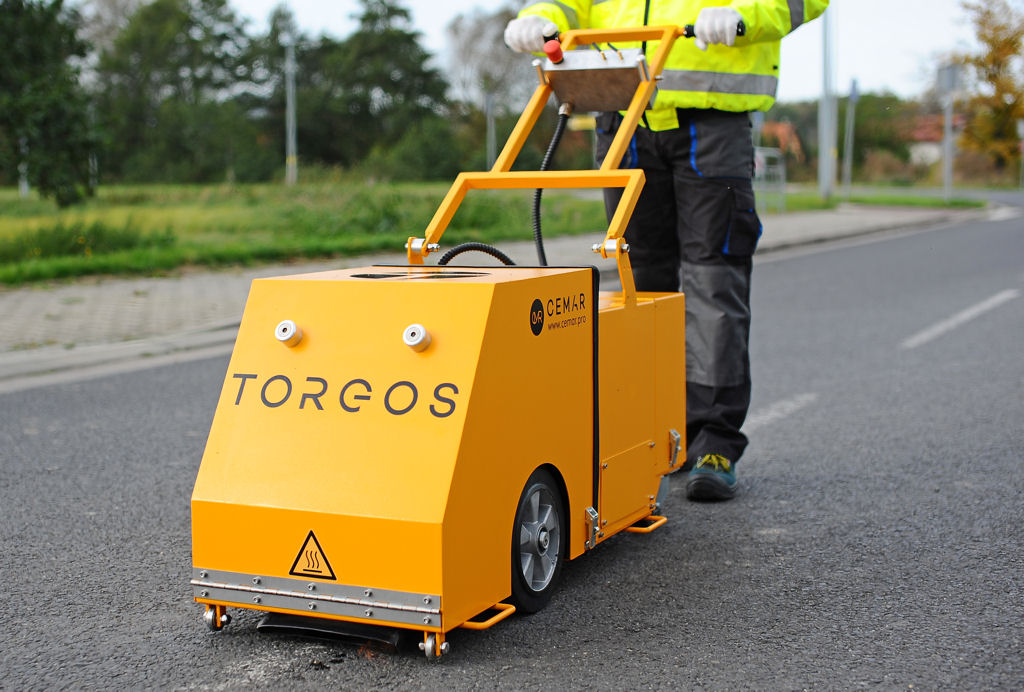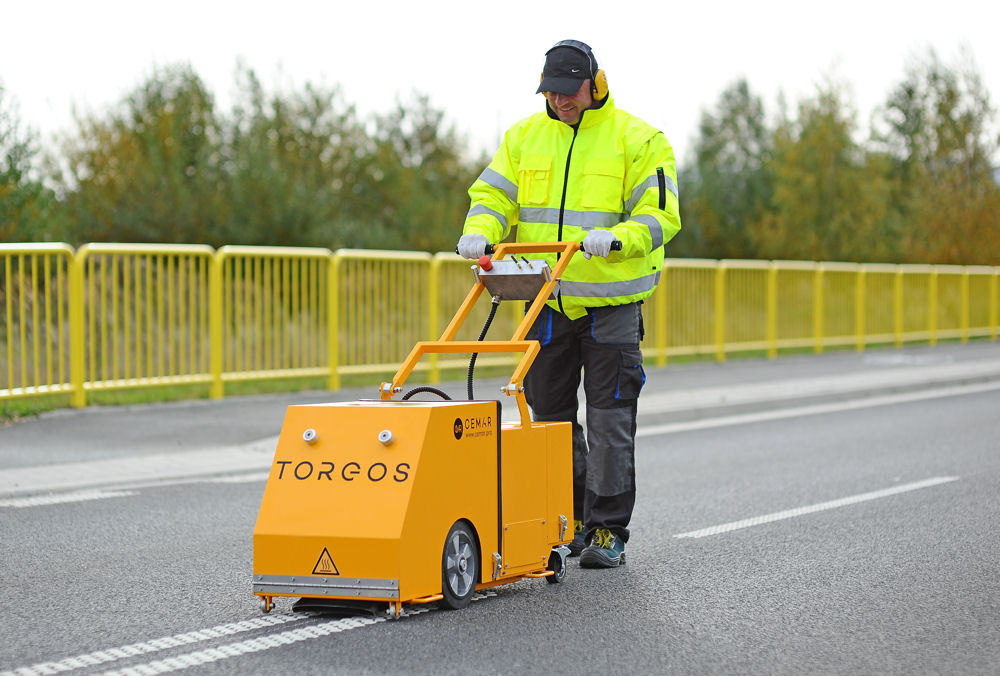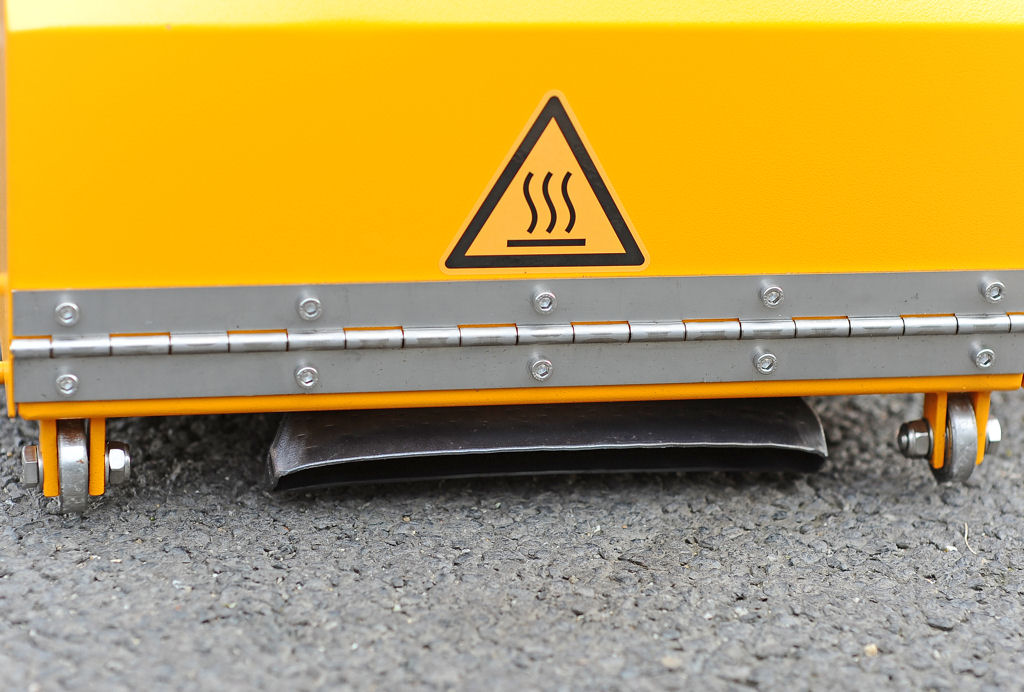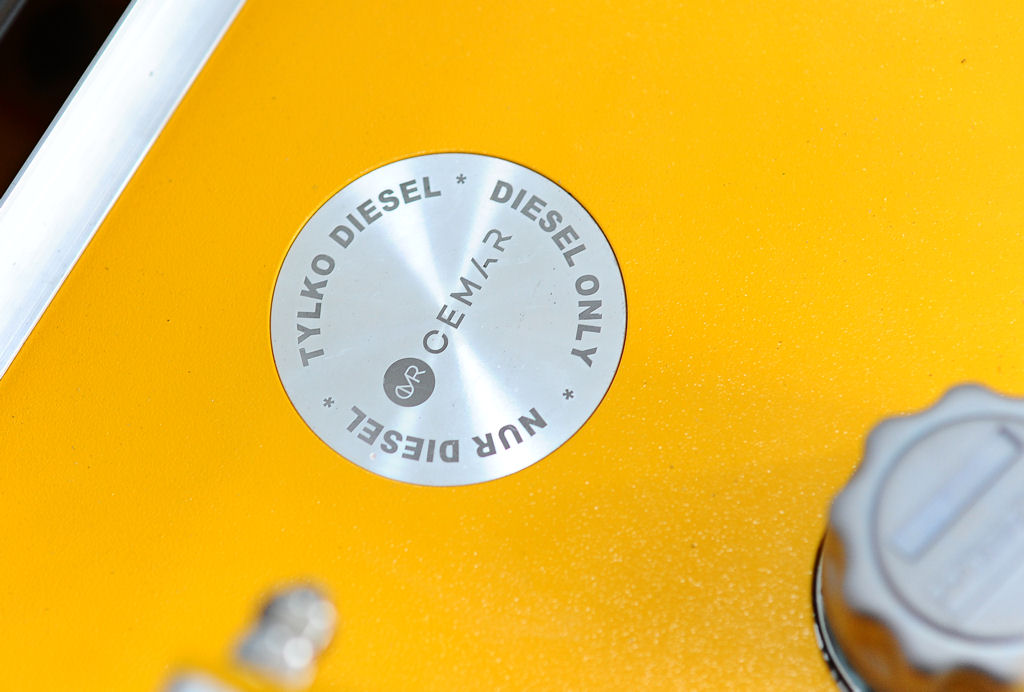 ROAD DRYER TORGOS
We offer you the road dryer Torgos, which is used for drying and cleaning road surface before road marking.
APPLICATION
The Torgos dryer is extremely useful when you have to do your road marking job, but the road surface is too wet for marking. The road dryer will precisely dry and clean the road surface. The road surface will be perfectly prepared for road marking. The Torgos dryer is also perfect for cleaning the road surface from mud, sand and dirt. You can now mark the cleaned road. With the hot air produced by Torgos machine you can easly  remove from the road the temporary tape markings. With the additional salt removing system, you can not only dry the road, but also remove the salt left after winter maintenance. The dryer becomes your best help mate when you have to make the road marking in the winter.  Our customer use the dryers also to clean the cracks or the dilatation slots.
ADVANTAGES
The biggest advantage of Torgos dryer is the high efficiency. It is incomparable with any other gas drying machine.  It dries and cleans the surface very precisely, it does not cause the capillary pull up effect. It is typical effect after drying the surface with gas dryer, the water is pulled up from the deeper layers  of road to the surface. Torgos dryer never causes the capillary pull up effect and the surface is dry with just a single pass. Using the Torgos dryer you do not need the gas bottlers used to different types of dryers. Gas bottles are heavy and difficult to manage, additionally they are dangerous in transport and use. The gas bottles for gas dryers make the costs of using such dryers much higher. All Torgos dryers work with Diesel fuel, which is easy to buy, transport and handle and it is very safe to use.
TECHNICAL DATA
| | |
| --- | --- |
| | |
| Engine: | turbine ZIUTA MK2 50 kW |
| Air quantity: | 80m3/min |
| Air temperature: | 400 oC |
| Drying speed: | 1,5 km/hour - 2,5 km/hour |
| Width of drying: | 30cm |
| Fuel: | Diesel |
| Max. fuel consumption: | 27 l/godz. |
| Weight: | 110kg with full tank |
Controller ECU with GSM and GPS system, so the machine automatically connect with the service point  and sends data to the cloud. Data include location, error codes, working hours, sensors indications . All data are analyzed in the cloud to prevent possible breakdown of the machine. All the data are available for the owner of machine and service point. The serviceman can remote  connect with the machine and make settings on the machine directly from his office. The sensors of fuel tank and battery charge inform the operator when the machine needs refueling / charging. One fuel tank is enough for about 1 hour.